Community Buildings: Religious Dwellings, Schools, and Municipal Buildings
As a family owned company, we understand that the main priority of your organization is the safety and protection of the contents and people inside. With over three decades of expertise working with local establishments, our crews are highly skilled and trained in the application and maintenance of all types of roof systems. If you're having a problem with your roof, don't wait.
Call us today at 631-249-3377 for a complimentary roof inspection and receive 5% off the first service we recommend.
---
Schools
Whether it is a day care center or a large upscale academy, Four Seasons works diligently with the owners or board of directors to not only choose a student- friendly roofing system, but to make sure the scheduling of the project does not disrupt the learning environment.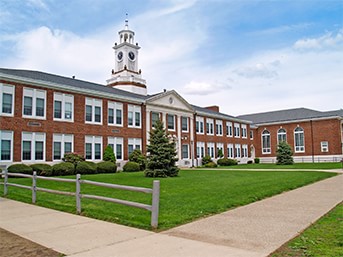 ---
Religious Dwellings
Four Seasons Roofing has been the number one choice in professional roofing for churches, temples, and houses of worship throughout Long Island, Queens, Brooklyn, and Manhattan. The meticulous attention to detail of the intricate architecture and the impeccable care of the grounds surrounding the roof should not be left to just any company. Don't risk an improperly installed roofing system destroying the irreplaceable valuables of these precious dwellings, let Four Seasons Roofing provide you with our guaranteed peace of mind.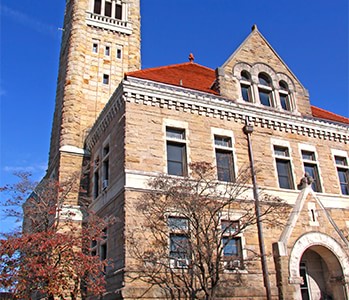 ---
Office Buildings and Retail Centers
Long Island's most prominent property managers put their trust in Four Seasons Roofing to protect their investments and their tenant's property. We handle all phases of new roofing systems as well as cost effective maintenance programs and repairs.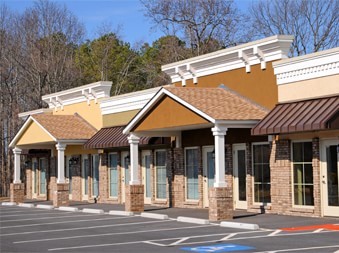 ---
Healthcare Facilities
From small family practices, to large Hospitals like Mid-Island Hospital, currently St. Joseph's Hospital, and South Nassau Community Hospital, Four Seasons Roofing protects these healthcare facilities with the same care and attention to detail as the doctors working beneath our roofs.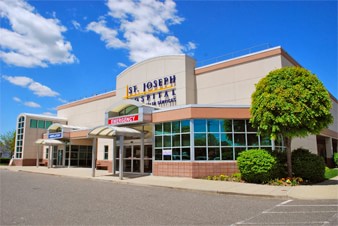 ---
Fire Departments
Fire Departments stress the importance of safety, which is why they turn to a company that is fully licensed and insured to protect their buildings and their fire fighters. As a company that is continuously trained on the newest technologies and strict code enforcements, our local heroes know that they can count on Four Seasons Roofing.